Not down with freelance feast or famine nature?
Looking for consistent monthly income as a videographer?
Unlock Your Video Business Potential:
Join Our Workshop and Discover the Blueprint for Success!"
"The Goddess Spark Video Business Blueprint for Business Health.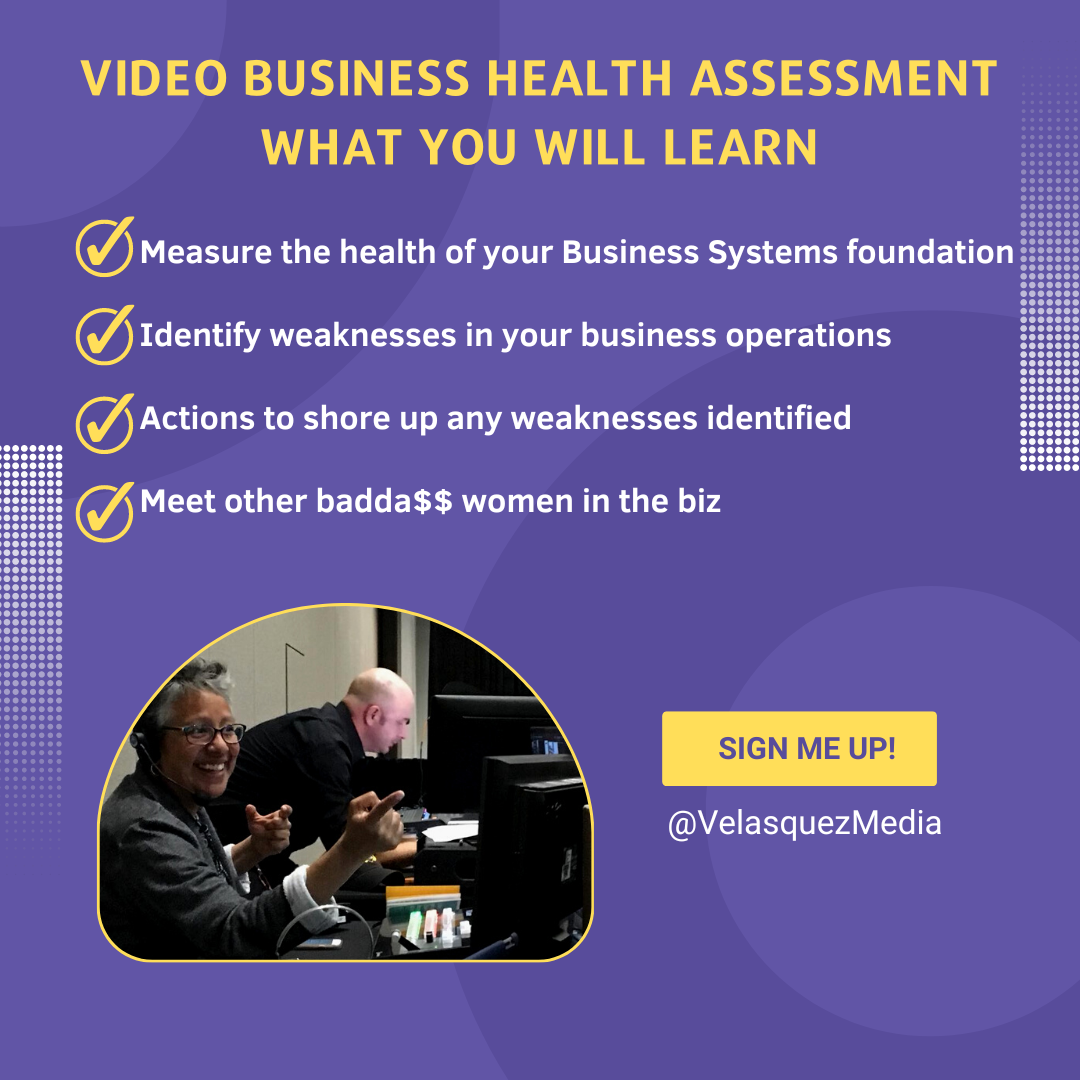 Lady Camera Guys! Find out how you can level Up Your Video Business with Our upcoming Video Business Health Assessment!
At Velasquez Media we have invested in education and training and have developed a method to leverage video skills to build a unique and thriving video production business. A business that hit multiple 6 figures! Piper and I call it "The Goddess Spark Video Business Blueprint."
The Video Business health assessment is a 60 minute module in the The Goddess Spark Video Business Blueprint course.
Fill out the form to "SAVE MY SEAT for the video business health assessment session" form.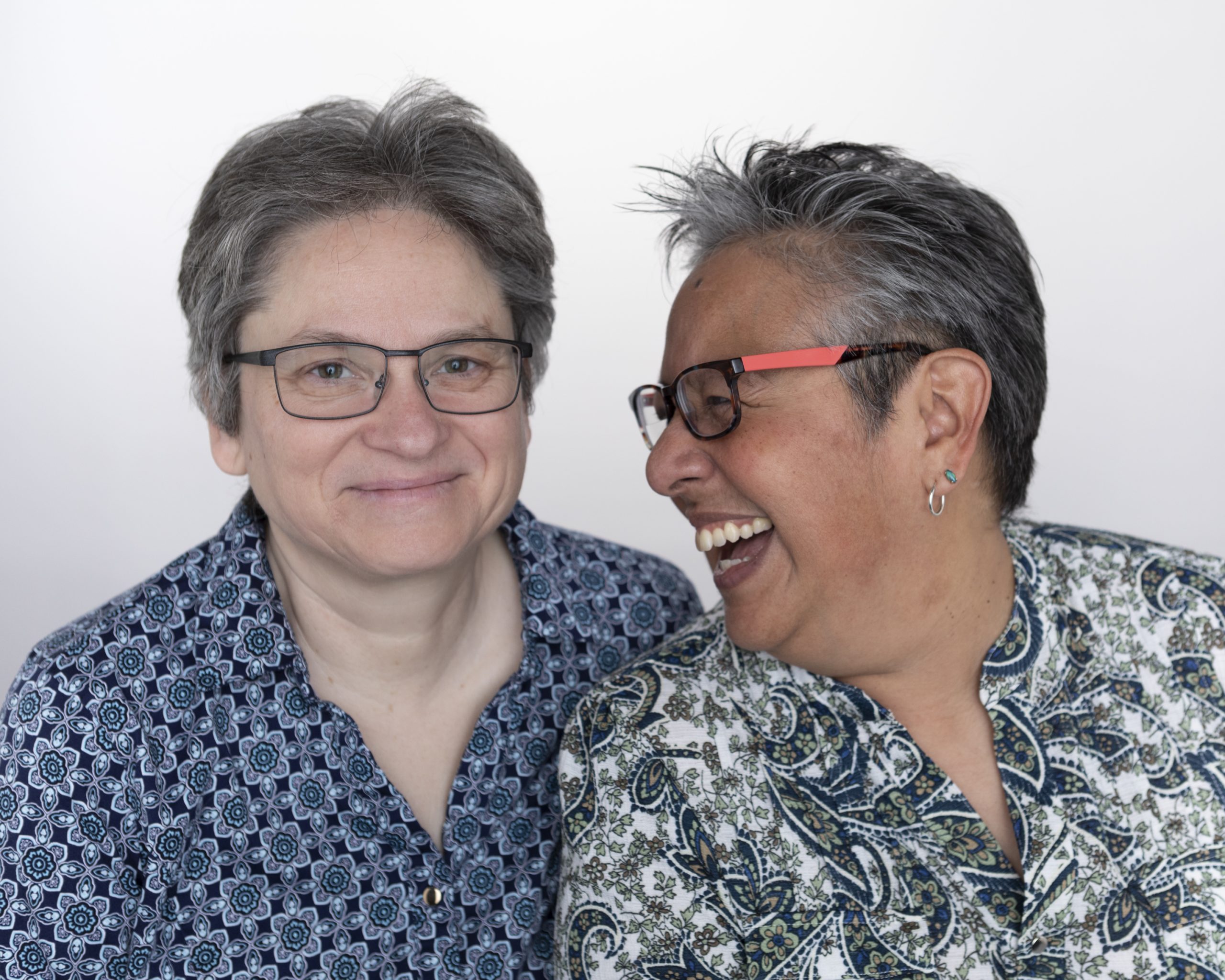 "WHO WILL LEAD THE ASSESSMENT?
Velasquez Media is  the only bilingual Latina media company in NC.  Velasquez Media is Piper and Monique, two women in a male dominated industry. We know what is to be on site and have someone assume we were  not in charge of the production simply because I was a women.  I cannot tell you how many times I have been asked "So, your husband lets you do this job?'  Insert major eye roll here!
If this is your experience and you want to control the narrative about female business owners and gain financial security then this course is for you.
We know the struggles of a small business. This is why we  are creating this course. We know you want more free time, and consistent income. We know that using your video skills and your good reputation you can build a strong business.  We want you to have what we have, financial security and freedom.
During the pandemic our business had the highest revenue years since we opened our doors in 2003. With our 20 years of experinece we have successfully grown our business beyond $200K per year. This experience is the basis of the conent of the course. In business our mission is to create more opportunities for women and BIPOC. This is the drive behind this course's exsistance.
Right now we are announcing open enrollment for a 60 minute business heath assesment.  Hit the "SAVE MY SEAT" button to get updates when the assessment will happen.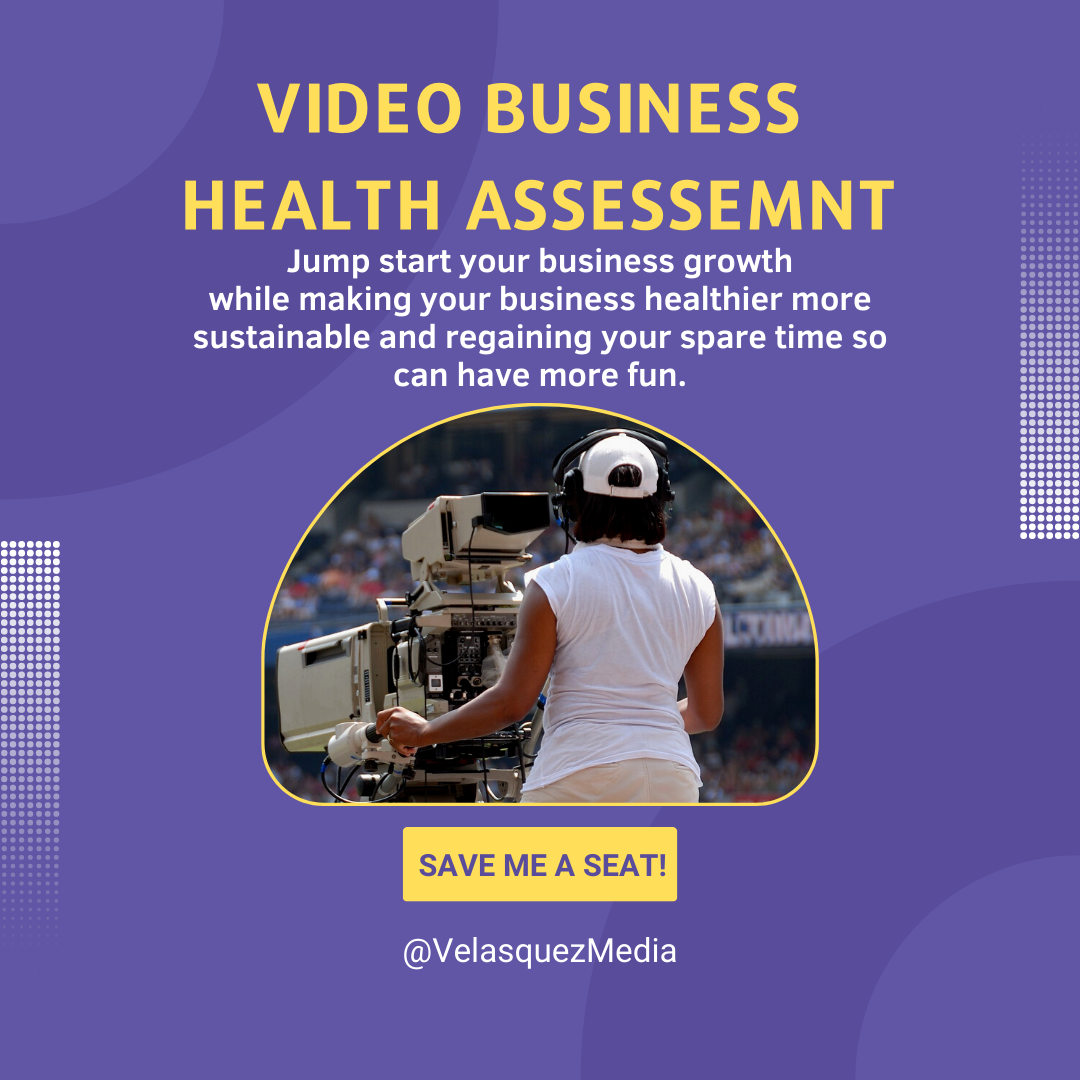 If you are ready to make a real change in your life, or want consistency in your schedule or monthly income, then a hit the "SAVE MY SEAT!" button to reserve space in the up coming  Video Business Health Assessment session. You will also receive a free what to wear on camera: tips for talent sheet.
Create a unique thriving Video Business with
"The Goddess Spark: Video Business Blueprint."
Are you ready to start the next phase of life but you're not in the best situation with your cash flow because getting clients seems cyclical? Go from freelancer to business owner with your own contracts and clients using practical steps to build a unique and thriving video business.
You can transition from an unpredictable  freelance existence to a confident business owner. I can hear it now
"but I don't know anything about running a business!"
The course will provide you with the basic elements of a real business. We give you the tools to create a healthy legit structure to begin signing contracts and getting paid. 
"I don't know how to get clients in my area"
The course will have proven strategies with scripts how to contact potential clients. We even give where to find the potential clients that are overlooked by other video companies.
"I am too busy to take a course. I have to make a living."
The course is designed with short informational videos and actionable tasks to get momentum right away. You have time to watch tick tock or watch cat videos then you have time to invest in your economic future.
"I can learn this on my own. I don't need to spend money to get this information."
This is true but have you? Will you? We have taken the time to cut out all the searches and rabbit holes of unnecessary information looking for relevant and useful videos.  I have been to the University of Youtube and hard knocks. It took me 10 years to gain the knowledge I the course and another 10 years to sift through what works and what doesn't work.
This site is not a part of the Facebook website or Facebook Inc. Additionally, this site is NOT endorsed by Facebook in any way. FACEBOOK is a trademark of FACEBOOK, Inc.