Schedule Your Free Discovery Call!
Click on Book a Discovery Call
Feeling stressed about your next launch?
Want momentum creating videos for your next on-line course?
Book a Discovery Call to find out if you can take advantage of this $300,000 value offer for just $10,000.
Find out if $10,000 for 300 minutes of content in ONE DAY is possible!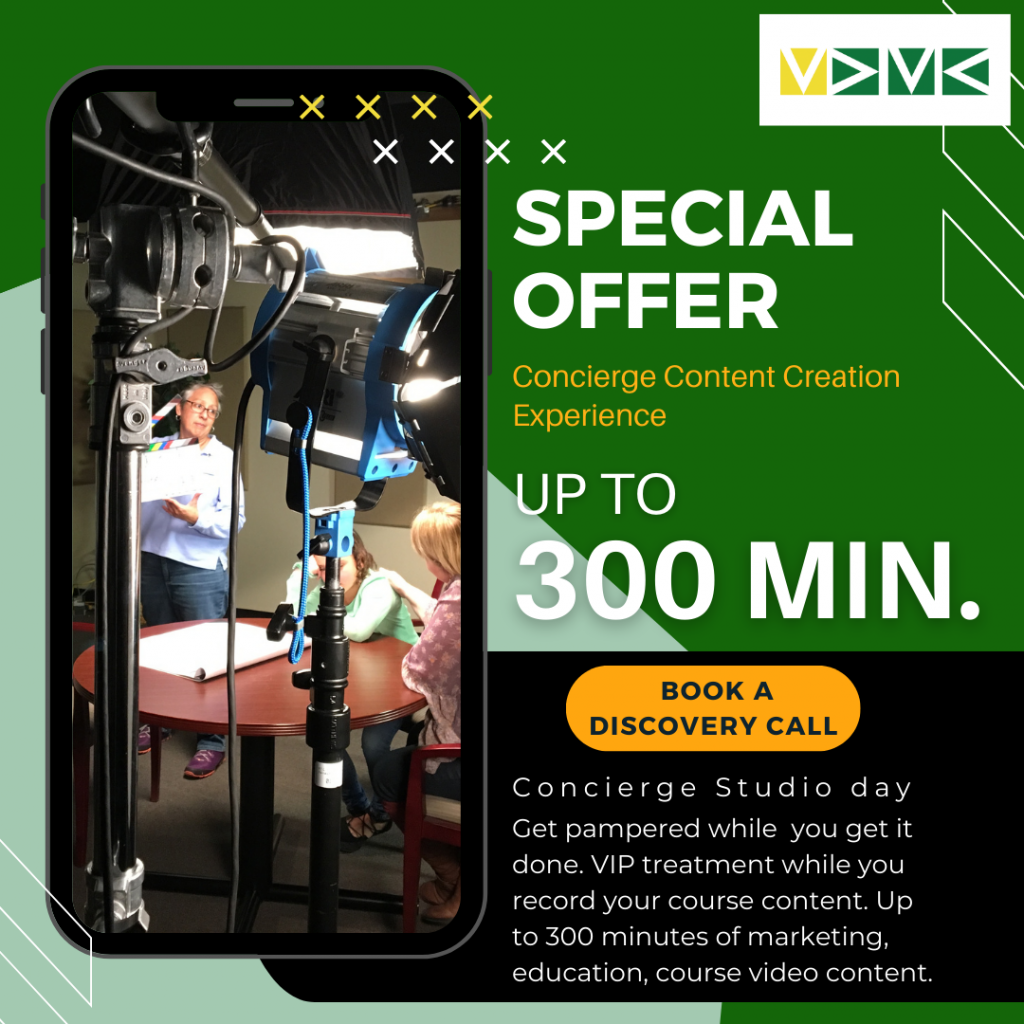 Velasquez Media isn't like the Other Guys?
We help women identified, LGBTQ, BIPOC businesses to create 5 hours of course content in one day! As the premier video course creation studio in Durham, NC our mission is to bring excellence to your video and audio course content. We are providing a concierge service for you by being a resource for your content creation planing. We offer a VIP experience so you can provide your best on screen performance for your clients.
To look and sound good on camera, we will provide you with pampering, care, and support you don't know you need. We have over 45 years of video industry experience and will bring our best practices for CEOs, course creators, influencers, coaches and bad a$$ women looking to level up content creation. We  get your course presentation in one day in a studio with premium support.
Our crews are diverse and we work specifically work with women identified, LGBTQ and BIPOC individuals. If this is part of your mission then we are in alignment. Consider us you "Inclusion Rider" for video crews.
Find out if you're qualify for the 5 hours (300 minutes) in one day for $10,000 offer.  Not everyone can take advantage of this offer. We will need to have a 30 minute conversation where we will discover if you ready to hit record on your  course creation. We will discover if this  $300K value offer is for you.